Sony
Sony Media Receiver With USB DSX-A110U
Product Code:
000000000010111814
Key Features:
55 WATT X 4
1 Pre Out
10 Band Equalizer
USB
Red Illumination
20 WATT X 4 RMS
Music Playback from Android
High Contrast LCD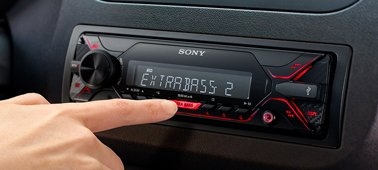 EXTRA BASS™ adds power to every bassline
Push the EXTRA BASS1 button to add some serious low-end power to your music. It works by reinforcing basslines to create deep, punchy bass. Simply press the button to activate the mode and enjoy the dynamic sound.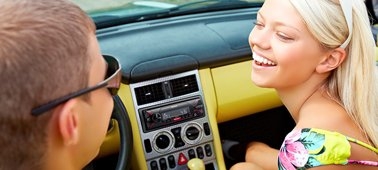 Customise your sound with the 10-band equaliser
Tailor audio playback to your liking with the 10-band graphic equaliser. Move the sliders around to create your own unique soundscape, or choose from 10 pre-sets. The new karaoke mode lowers vocal frequencies so you can have enjoyable sing-along sessions in your car.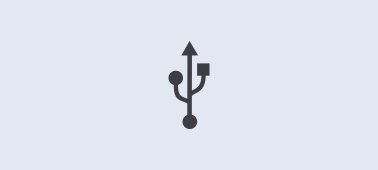 Connect your handheld device with USB
Hook up your MP3 player to the front USB port to access your mobile music library.
Vertical Alignment LCD screen for easy reading
With a wider viewing angle and up to 5x higher contrast than conventional screens, the vertical alignment screen is always easy to read.
Match with Sony speakers for even better sound
Want to expand your system? For the best possible match, try Sony's FB full range speakers. They complement the EXTRA BASS circuitry for rich, powerful sound.
AOA 2.0 lets you play music from your smartphone apps
The USB terminal is compatible with Android Open Accessory 2.0. That means it can play any music that's compatible with your Android smartphone and its apps. Simply plug into the front USB port and use your phone's screen to browse playlists.
Listen to high quality FLAC files
FLAC is a file format that, unlike MP3, compresses the audio signal without any loss in audio quality. Plug into the front USB port to play back FLAC files in all their glory.
Configurable steering wheel remote input
Want to use steering wheel controls instead of pressing buttons on the receiver? Installation is easy on compatible vehicles, thanks to the configurable steering wheel remote input.
Sound-synchronised illumination turns up the excitement
See the music move, with lights that change and pulse with the dynamics of the track.
4 X 55W amplification for clear, powerful sound
The built-in amplifier delivers 55 Watts x 4 (max. at 4 ohms) / 20 watts x 4 (RMS at 4 ohms), giving you all the volume you need.
More Information
Connectivity
Auxiliary Audio Input
No
Bluetooth
No
USB 2.0 Ports
1
General Specifications
LCD/LED Display
No
Basic Colour
Black
Boxed Dimensions
Height
7 cm
Width
18 cm
Gross Weight
1.01 kg
Length / Depth
20 cm
Net Weight
1.01 kg
Everyshop makes use of TestFreaks, a global review partner, to provide product reviews from more than 12,000 different sources worldwide.
Are you ready to receive your new purchase?
We deliver anywhere in South Africa from Monday to Friday (excluding public holidays). If you live in any outlying town we might need some additional time but we promise it is worth the wait!
What will the delivery cost you?
We will always try to bring your order to your doorstep in the most affordable way. Here is a simple guide to show you the options available:
| | |
| --- | --- |
| Type of products | Delivery Fee |
| Orders over R450 (excludes TV's, Large Appliances, Furniture, Beds, Large Items, Outdoor & Sports Equipment) | Free Delivery |
| Orders under R450 | R50.00 |
| TV's | R100.00 |
| Large Appliances, Beds, Outdoor & Sports Equipment | R200.00 |
| Large Items, DIY & Furniture | R300.00 |
When will delivery take place?
Our delivery team is ready to pack and deliver your order as soon as payment confirmation and required supporting documents such as TV License validation are received.
What if I miss my delivery?
We will make sure to give you a call and reschedule as soon as possible.
What if my items are damaged, faulty or incorrectly delivered?
Please notify us within 24 hours of receipt of delivery on 0800 111 081 or [email protected]. We will do our best to have the damaged product collected and a new product delivered to you. For more details view our returns and refunds policy.
What if I receive the incorrect items or quantity of products?
Mistakes do happen, should you experience this please notify us immediately so that we can get our team to assist you. You can notify us on 0800 111 081 or [email protected] and we will arrange to collect the incorrect items and replace them as soon as possible.
What about Returns & Refunds?
If you are not absolutely in love with your new purchase you may return or exchange your products subject to producing the original receipt and ensuring the product is in its original packaging and condition.
You are welcome to view our full returns and refund policy in our terms and conditions to guide you with the process and to learn more about products that can not be returned.
Should you wish to return items, you can use the online return functionality within 24 hours of delivery under the "My Account" Tab on the right-hand side of the navigation bar.
Should you need more information kindly contact us on 0800 111 081 or [email protected].