Philips
Philips Handheld Garment Steamer GC300/20
Product Code:
000000000010127012
Key Features:
Safe on all ironable fabrics
Even delicates like silk
Ready to use Light indicator
Non-detachable water tank
Water tank capacity 60 ml
2 Year warranty
Philips Handheld Garment Steamer GC300/20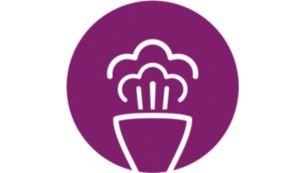 Automatic continuous steam for easy de-wrinkling
An electric pump automatically provides continuous steam for easy and quick de-wrinkling.
Brush accessory for thicker fabrics
The brush attachement opens the fabric fibers and enables better steam pemetration. It is especially good for thicker garments like jackets and coats. It can also help remove dirts and pills.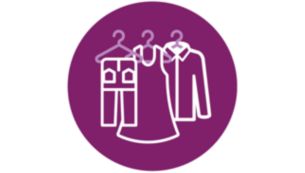 Safe on all ironable fabrics, no burns guaranteed
The steamer is safe to use on all ironable fabrics and garments. The steam plate can be safely pressed against any clothing with no risk of burning – a great solution for delicate fabrics, like silk.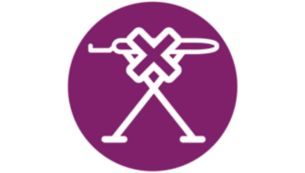 No ironing board needed
Using a clothes steamer on hanging garments eliminates the need for an ironing board, so de-wrinkling is easy and hassle-free.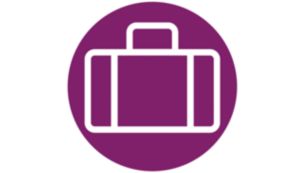 Compact design for convenient use, storage and travel
The handheld garment steamer is ergonomically designed to be light, compact and comfortable to use. Just press the trigger and watch wrinkles and creases disappear.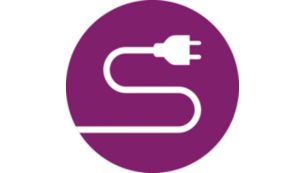 2m cord for longer reach
For longer reach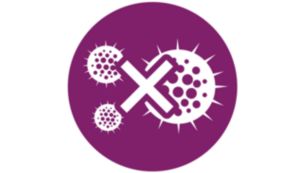 Continuous steam removes odors and kills 99.9%* of bacteria
Hot steam refreshes your clothes and kills up to 99.9% of bacteria*. Less frequent washing and dry cleaning saves time and money, and helps clothes last longer.
More Information
Boxed Dimensions
Gross Weight
0.92 kg
Height
15 cm
Length / Depth
43 cm
Net Weight
0.92 kg
Width
12 cm
General Specifications
Sole Plate Type
None
No. of Programs
0
Basic Colour
Blue, White
Power Output
1000 W
Everyshop makes use of TestFreaks, a global review partner, to provide product reviews from more than 12,000 different sources worldwide.
Are you ready to receive your new purchase?
We deliver anywhere in South Africa from Monday to Friday (excluding public holidays). If you live in any outlying town we might need some additional time but we promise it is worth the wait
What will the delivery cost you?
We will always try to bring your order to your doorstep in the most affordable way. Here is a simple guide to show you the options available:
| | |
| --- | --- |
| Type of products | Delivery Fee |
| Orders over R450 (excludes TV's, Large Appliances, Furniture, Beds, Large Items, Outdoor & Sports Equipment) | Free Delivery |
| Orders under R450 | R50.00 |
| TV's | R100.00 |
| Large Appliances, Beds, Outdoor & Sports Equipment | R200.00 |
| Large Items, DIY & Furniture | R300.00 |
When will delivery take place?
Our delivery team is ready to pack and deliver your order as soon as payment confirmation and required supporting documents such as TV License validation are received.
What if I miss my delivery?
We will make sure to give you a call and reschedule as soon as possible.
What if my items are damaged, faulty or incorrectly delivered?
Please notify us within 24 hours of receipt of delivery on 0800 111 081 or [email protected]. We will do our best to have the damaged product collected and a new product delivered to you. For more details view our returns and refunds policy.
What if I receive the incorrect items or quantity of products?
Mistakes do happen, should you experience this please notify us immediately so that we can get our team to assist you. You can notify us on 0800 111 081 or [email protected] and we will arrange to collect the incorrect items and replace them as soon as possible.
What about Returns & Refunds?
If you are not absolutely in love with your new purchase you may return or exchange your products subject to producing the original receipt and ensuring the product is in its original packaging and condition.
You are welcome to view our full returns and refund policy in our terms and conditions to guide you with the process and to learn more about products that can not be returned.
Should you wish to return items, you can use the online return functionality within 24 hours of delivery under the "My Account" Tab on the right-hand side of the navigation bar.
Should you need more information kindly contact us on 0800 111 081 or [email protected].